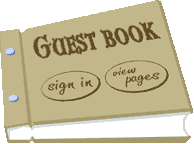 We Are Open for Business.  We are following covid guidelines at the Watering Can. Please keep 6ft distance from other shoppers. Hand sanitizer will be available. Mask are appreciated. Hours are as follows: open Mon-Sat 9-5 Sun closed. We will be suspending curbside pickup for the next couple of weeks and offering it back up in mid June. 

The Watering Can Garden shop proudly serves Cook and its surrounding areas. We are family owned and operated since 1997. We pride ourselves on offering quality products, a knowledgeable and friendly staff and a great place to escape to when you need a flower fix. 

The owner, Diane Pascuzzi, started with a dream of sharing the joy of flowers with the community and now has a Garden shop that offers house plants, perennials, annuals, vegetables, seeds, pottery and gardening gadgets. We are almost open year around offering Christmas trees and wreaths in our off-season. 

The 

Watering Can

Garden Shop